JPMorgan Chase Hosts its Eighth Annual Women's Leadership Day in New York City
Dedicated to celebrating and empowering women, the event brought together thousands of employees and clients at the New York Marriott Marquis and virtually
JPMorgan Chase Women's Leadership Day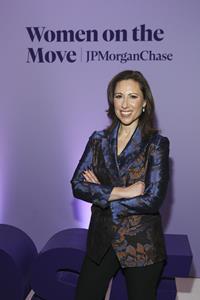 JPMorgan Chase Women's Leadership Day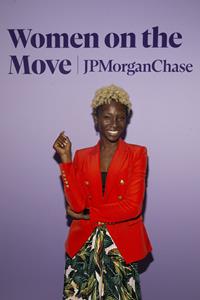 JPMorgan Chase Women's Leadership Day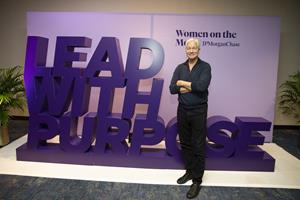 JPMorgan Chase Women's Leadership Day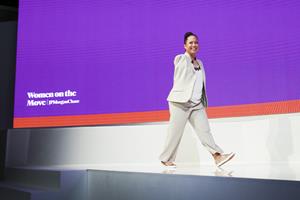 JPMorgan Chase Women's Leadership Day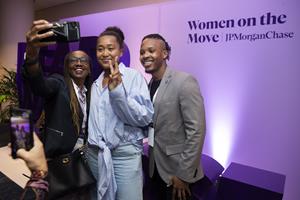 NEW YORK CITY, Oct. 06, 2023 (GLOBE NEWSWIRE) — JPMorgan Chase held its eighth annual Women's Leadership Day conference Thursday, October 5 bringing together thousands of employees and clients in New York City as well as virtually around the globe. Dedicated to celebrating and empowering women, the highly anticipated event features speakers across various industries to discuss issues affecting women today, including career growth, entrepreneurship, financial health, allyship, representation in leadership, healthcare and much more.
This year's notable speakers included Tennis Champion, Advocate and Entrepreneur Naomi Osaka, Actress, Advocate and TransTech Founder Angelica Ross, World's First Armless Pilot Jessica Cox, and Chairman and CEO of JPMorgan Chase Jamie Dimon – among many others.
"Women's Leadership Day gives women and allies of all backgrounds a chance to share their journeys, hear from diverse voices and find the inspiration to lead with purpose — even in the face of challenges," said Sam Saperstein, Global Head of Women on the Move at JPMorgan Chase. "This event not only illustrates our firm's support of women, but also reminds our community that we must all work together to drive progress and gender equity."
Link to photos: https://apimages.photoshelter.com/galleries/C00000akrPIfOOrs/2023-10-05-JPMorgan-Chase
About Women on the Move
Women on the Move is JPMorgan Chase's commitment to provide women with opportunities to succeed in their professional and personal lives. The initiative focuses on fueling women's ambitions and advancing financial equity by expanding women-run businesses, improving women's financial health, advancing women's career growth and supporting women and girls in communities globally.
Media Contact:
Allison Kahn
allison.kahn@jpmchase.com
Photos accompanying this announcement are available at:
https://www.globenewswire.com/NewsRoom/AttachmentNg/0b6f5f01-4057-4184-9f1a-943acbd965af
https://www.globenewswire.com/NewsRoom/AttachmentNg/f6682d72-002c-408a-b7ee-eac09fc04789
https://www.globenewswire.com/NewsRoom/AttachmentNg/9fa9acd7-eace-4165-a7df-5daf32a7c226
https://www.globenewswire.com/NewsRoom/AttachmentNg/b43b87cd-20fa-4245-bd9e-9418a23dd9b7
https://www.globenewswire.com/NewsRoom/AttachmentNg/d22b9424-ac7c-4ae6-9ec5-b3a939d36142

Disclaimer: The above press release comes to you under an arrangement with GlobeNewswire. Glamtainment takes no editorial responsibility for the same.